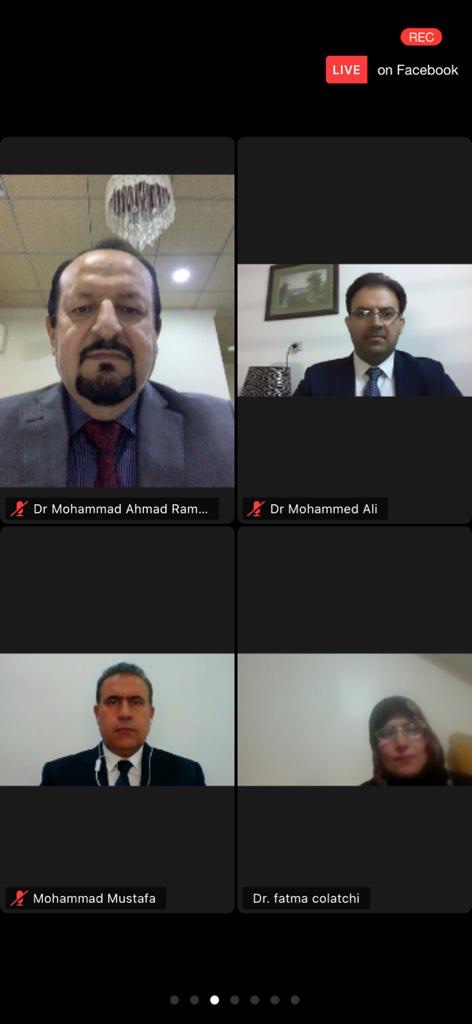 Vice president of Bayan University participated in an international conference intitled peace and dialogs.
Dr. Mohamed Ahmad Ramadan the vice president of Bayan University for administrative and student affairs paricipated in the first international conference via online zoom meeting. With college of law and political science administrations Soran University on 19 and 20 of November 2020 intitled (Peace and dialogs as a base for development in the world)
The international conference paricipated by government officials, representatives of non governmental organizations, intellectual people, and academics from kurdistan region of Iraq and other Arab countries as well as foreign participants.
The methods and Researchs held by multiple languages such as Kurdish, English, and Arabic.
The vic president of Bayan University joined both morning and evening sessions providing some notes, resolutions, and recommendations.
At the end of the conference participates received a certificate for participations.