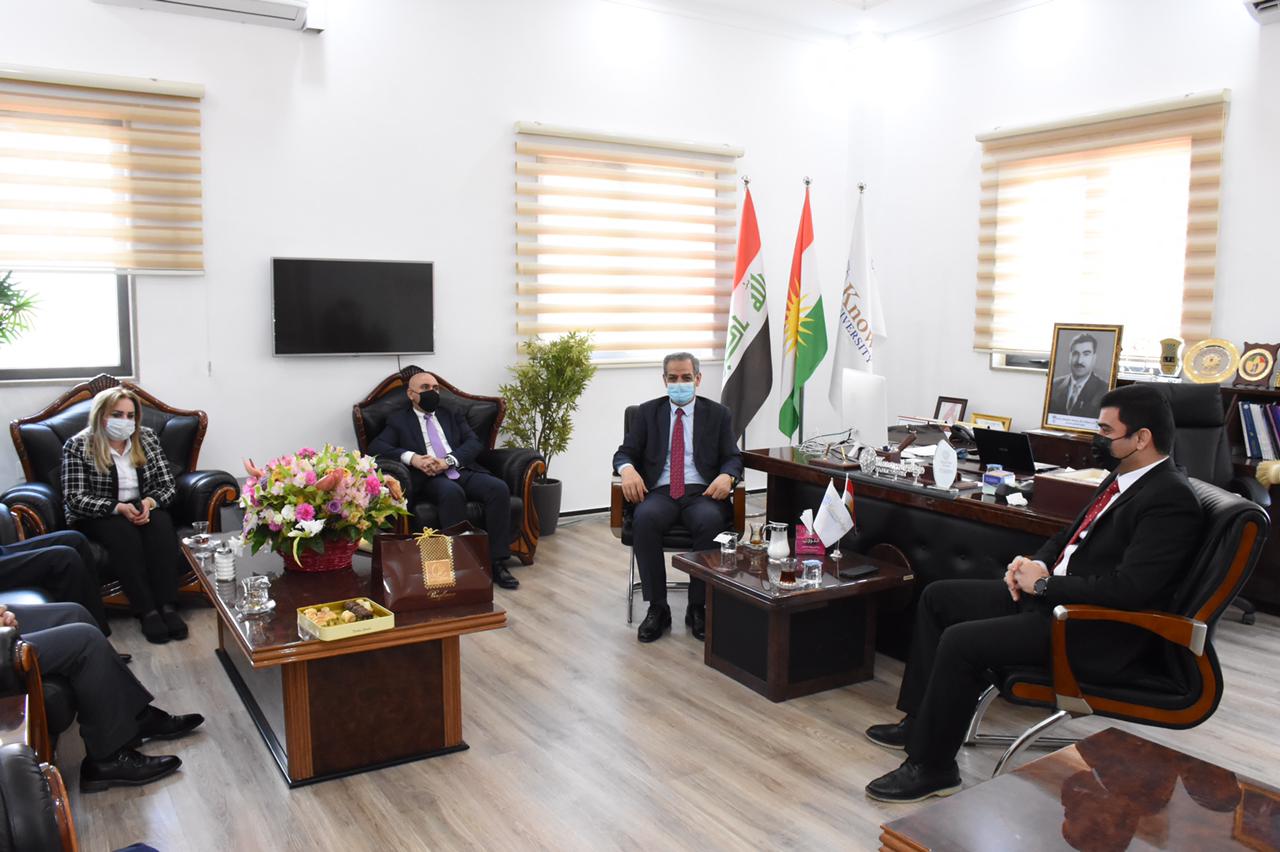 On Sunday morning, 21 February 2021, a delegation from our university visited The University of Knowlge.
The delegation, which was led by Dr. Fouad Mouloud Sharif, President of Bayan University, consisted of:
Dr. Bengin Mesiho Odel, Assistant President for Scientific Affairs. 
Dr. Mohammed Ahmed Ramadan Assistant President of the University for Management and Student Affairs
Dr. Sulaf Abdullah Hama Rashid, Dean of the Faculty of Law, International Relations and Diplomacy
Mr. AbdulRahman Amin, Director of Administration at the University The delegation was received by Dr. Kayhan Zarar Ghafoor, President of Knowledge University, and Dr. Imad Sadruddin Hamid, Assistant President of The University of Knowledge for Scientific Affairs. 
The delegation congratulated Mr. University of Knowles on the occasion of his assumption of the presidency of the University and wished him well. 
On another side of the visit, views were exchanged on issues of common interest between the two universities, including scientific research, university classification and the Bologna is a course in some academic departments and school stages in the two universities. 
The two universities agreed to continue meetings in the future in order to enhance their cooperation in various fields. 
At the end of the visit, Mr. President of Knowledge University thanked Mr. Bayan University President and the accompanying delegation for the visit.