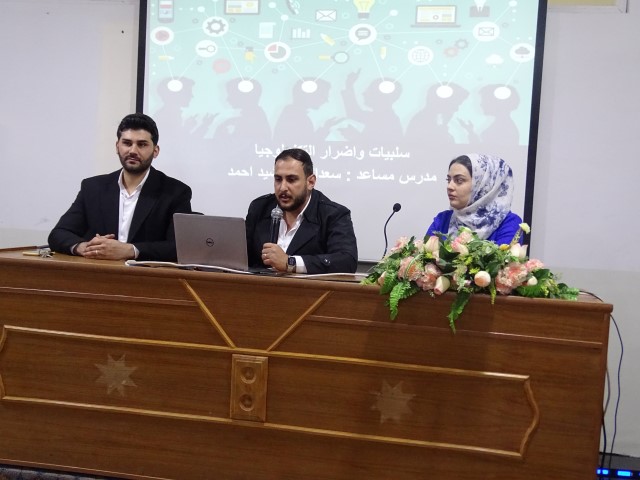 In order to implement Ministry of Higher Education and Scientific Research Reference No.2210 in 31/2/2023, The Department of Computer Science, in collaboration with Bayan University's Quality Assurance Committee , organized a course in February 2023 about "The impact of advanced Technology and awareness giving" through four workshops presented by instructors in the department of computer science at the following titles:
1-Assis.Lecturer Saadaldin Rashid "The impact of misuse of mobile phones and social media on the health of individuals in the community."18/2/2923.
2- Assis.Lecturer Sazan Kamal Suleiman " the benefits and disadvantages of online applications and how to protect our data ",22/2/2023.
3-Assis.Lecturer Sazan Kamal Suleiman " The impact and danger of internet, network and WiFi towers".25/2/2023.
4-Dr.Mardin Abdullah Anwar " the positive and negative impact of robots and Artificial Intelligence machines on human life ",27/2/2023
A large number of academic staff ,employees and students attended these workshops.