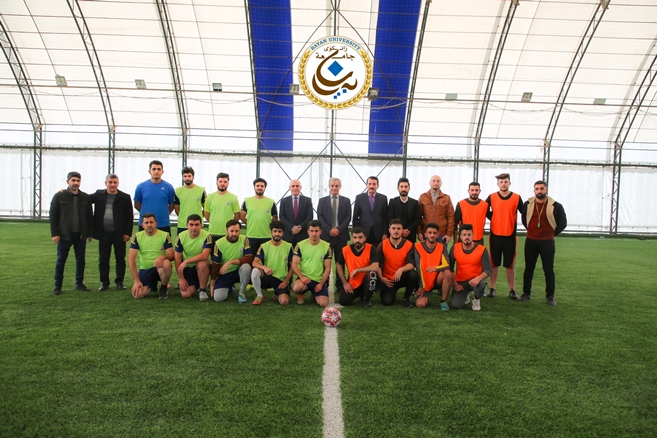 Within the competitions of the Bayan University Football League, the President of Bayan University (Prof. Dr. Fouad Mawloud Sharif), Assistant to the University President (Dr. Bengeen Massih Oudel) and Director of the University Administration (Mr. Abdul Rahman Saleh Amin) in cooperation with the Student Union Committee at the University of opened the football league championship in the university for the fourth time in a row
Which the Department of (Business Administration Fourth Stage / Evening) defeated the Department of Accounting (Second Stage / Morning) with a heavy result.
As a result, the Department of Business Administration will move to the next role.
Good luck to the Accounting Department a second stage.