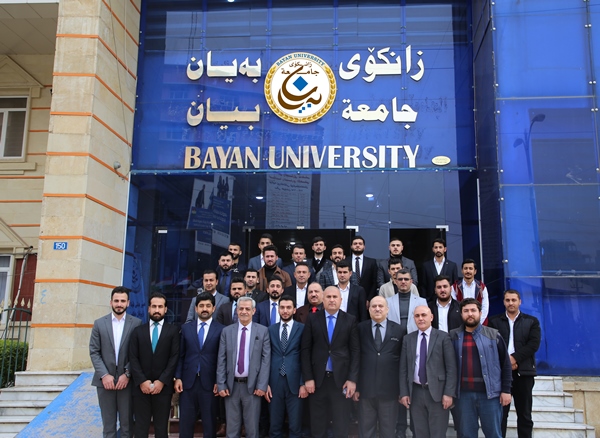 In the presence of both Mr. (Rizgar Ali Harki, member of branch 16, Mr. Jeger Muhammad, official of the Office of Universities and Non-Governmental Institutes of the Kurdistan Student Union, and Mr. Kwan Kassab, official of the Ending Committee of the Kurdistan Democratic Party), an introductory ceremony was held between students The first stage of Bayan University departments, the ceremony was attended by both university board secretaries d. Abdul Salam Muhammad Saeed Al-Hayali and his deputy (d. Hossam Mohamed Saeed) and (Mr. President of the University d. Fouad Mawloud Sharif) and Vice President of the University (d. bangeen Massih Oudel). The ceremony started with a welcoming speech to the University President Dr. Fouad Mawloud Sharif was welcomed by the distinguished guests and university students wishing them success in their scientific career through harnessing all available curricula, teaching cadres,
and various activities in a way that contributes to strengthening the scientific and knowledge aspect and preparing cadres with various specializations that engage in the labor market to advance in the civilized movement witnessed by the region for years.
The ceremony also featured words of welcome to the guests and the Students' Union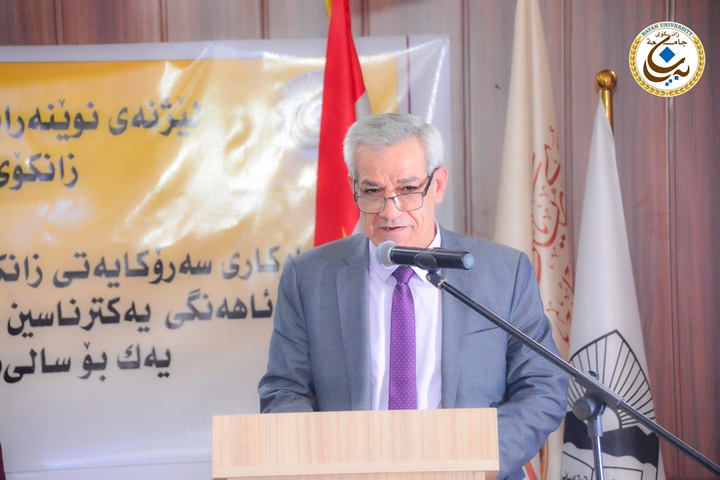 After that, the party's activities started in a joyful atmosphere, to the tunes and rhythm of the brilliant Kurdish artist (Aras Harki), who presented several songs and chants for students accompanied by Kurdish dances and networks.