(A Bayan University academic staff member participating as a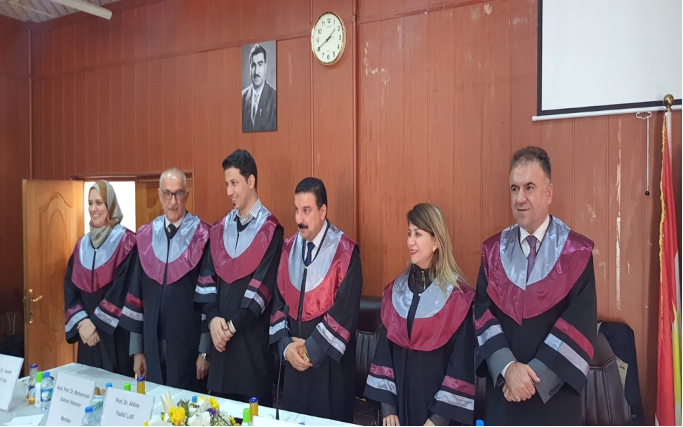 member in a Ph.D theses examining committee in Salahaddin University) Asst. Prof. Dr. Mohammad
 Salman Mansoor -English Dept. Bayan University participated as a member of a Ph.D. Examining Committee of the thesis entitled: "The Impact of Multimodal Discourse on Iraqi EFL Learners' Reading Comprehension and Writing Skills".
The thesis submitted in 29/12/2021  to Salahaddin University Languages College by a Ph.D  student,Mohammad Kiani  , is concerned with the use  of multimodal approach (such as pictures, charts, audios, videos, games, puzzles, power point presentations) for the teaching of Reading Comprehension and Writing Skills for English majors in Iraqi universities.