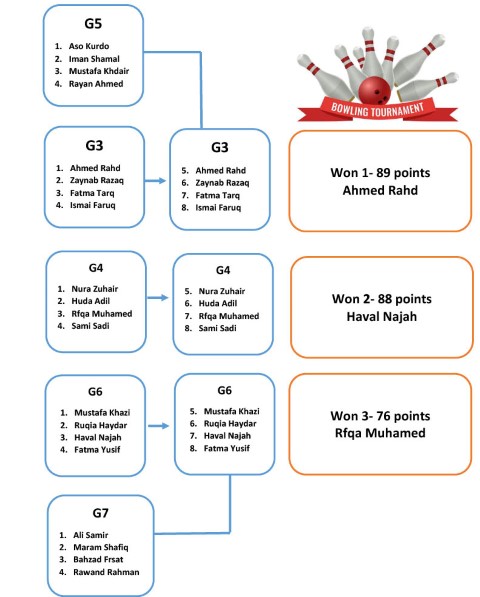 On 8th of Nov.2022, the Department of Business Administration in the College of Administration and Economics arranged a sport activity (Bowling)at Smile Land in Tablo mall.
What is the best way to relieve stress while still being able to knock things over? One fun and socially acceptable way are through bowling. The real importance of bowling is not realized the first-time bowling, but rather once a player can relax and just bowl for fun and to relieve stress. Hitting the 10 pins using the chosen ball is really exciting and stress-relieving. The tournament was lasting for four days starting on
8/11/2022.
It was full of fun, excitement, and enjoyment. After all the stress-relieving games the final result was declared on the 12th of Nov. and the tournament was won by group G3 as the first stage and stage two was won by group G6 and the last stage won by group G4.