Prof. Dr Ahmed Anwar Dezaye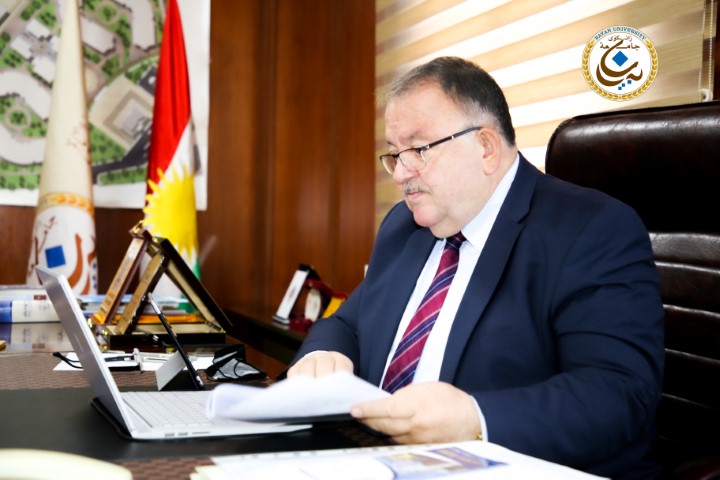 President of Bayan University from 4th of October 2021, President of International University of Erbil from 4th of March 2020 till 31st of August 2021. Former President of Salahaddin University/Erbil for mor than 10 years. Professor in Chemistry with PhD from the University of Sydney in Australia, Published more than 35 papers in different local and International repeatable Journals. Supervised one post- doctorate student and three International Joined PhD projects. 
Participated in Curriculum development, Quality Assurance, Administration, E-learning, Leadership program to highly noted innovators. He has leaded in many projects with DAAD, Erasmus Mundus, Erasmus Plus, US Fulbright, British Council, UNESCO and UNECEF, Francophone innovation projects. Beside many conferences workshops and Seminars which organized locally and internationally, he has organized the Arab Universities leaders in Erbil on 19-21/3/2013 and he became a Chairman of the Executive Council of the Federation of Arab Universities for more than one year.
He has worked as a General Director of Scholarships at the Ministry of Higher Education of Kurdistan Regional Government for three years (2006-2009), before that he has been working as a member of teaching staff at Salahaddin University/Erbil, beside many administration posts at the departments, academic representative, Directors of Chemical and Glass wares and International Relations Office. Then Vice President of Scientific and International Relations at Salahaddin University for three years.